Welcome
Please
SIGN IN
to access Member Only Links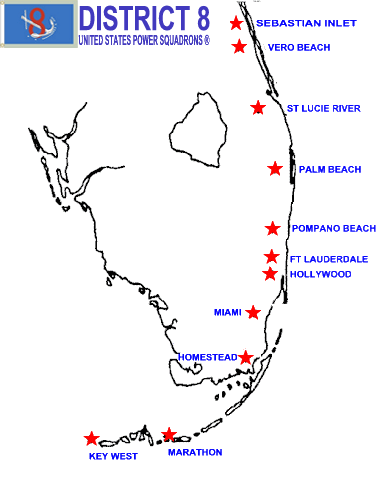 Upcoming Events
Click on Event for Details
Latest News
Click on Headline for Details
Informational Links
United States Power Squadrons
District 8 is part of the worlds largest Not for Profit Non Governmental Boating Organization. Use this link to find out more information about the national organization
History of District 8
Learn about the History of District 8 from its inception in 1939, through the restructuring of 1957 to today
Find a Boating Course (Nationwide)
All of our courses are open to the public. Please use this link to find more information - use the "Find a Boating Course Near You" option for courses scheduled in your area or select a local squadron from the map.
Education Offerings District 8
List of Course Offerings from District 8 Squadrons.
Awards